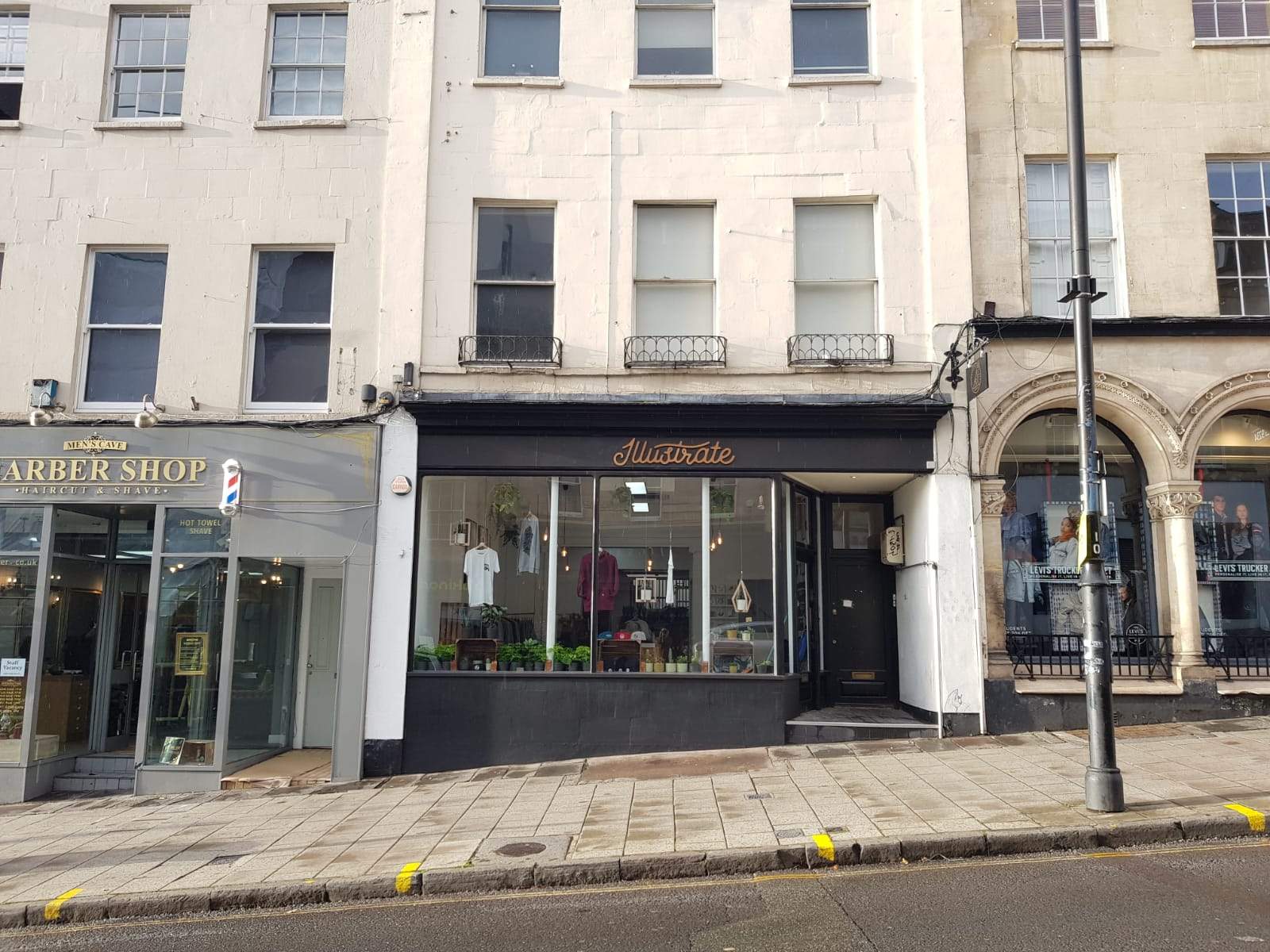 Illustrate Park Street Flagship Store
It's been a while in the making but we at Illustrate are thrilled to announce the opening of our new flagship store - still in our hometown but with a swanky new space on Bristol's historic Park Street! This space is the best expression thus far of what Illustrate is all about; designed and built as a collaborative effort with the whole Illustrate family it is a truly multi-functional space which we are so excited about. So without further ado here's the low down on what you can expect... 
The Shop
The space is much the same as our other shops and pop up's but bigger and with a few tweaks which, we hope, will improve on what we've done before! With a full gallery wall to really drive home the art which is at the core of what we do (also because it looks pretty great) as well as expanded changing room space and simply more space in general that enables us to exhibit all the great new things our product dev team has been working on.
Sustainable Living
Head a little further in and you'll find a new addition to the Illustrate repertoire - our Sustainable Living section. Featuring sustainable & locally produced cosmetic and home ware products hand-picked by our Head of Sustainability. With us in some cases being the first retail stockist of the products we see this as a great opportunity to offer people the eco-products they've been searching for but couldn't find as well as a chance to give a platform to local sustainable businesses, who in their own way are just as creative as our artists.
Cafe
Another new addition is our cafe, giving our customers the chance to sip a coffee and eat some cake in our studio space-come-cafe seating area. With locally roasted coffee courtesy of Clifton Coffee (coming in reusable tubs) and cakes baked in Bath, including vegan & gluten-free options, by Wild Flour (packaged in easily recyclable cardboard) it's a cafe very much in the Illustrate mould. 
Studio Space
 At the back of the shop, we have a mezzanine which acts as our cafe seating area, as well as leading a double life as a space for workshops and events. It's a great spot to relax, perhaps to go through some lecture notes, put the finishing touches to a presentation or lose some hours with your sketchbook. As an event space, we want to use it to host everything from talks from guest speakers, to arts & crafts classes and all the way to hosting live local bands - the first of these already playing a set at our launch party.