World Vegan Day 2019
Established in 1994 to mark the 50th anniversary of the The Vegan Society, the date itself owes less to posterity and more to, then chair of the Society, Louise Wallis' desire to draw parallels with the traditional feasting season of Sahmain & Day of the Dead, World Vegan Day has been celebrated annually ever since. In fact this year, 2019, serves as another commemorative milestone, with The Vegan Society now drawing in on their 75th birthday, and perhaps also a watershed moment in terms of their message and its pre-eminence.
Certainly, at no prior point in our culture have the ideas of veganism (or vegetarianism) held such sway, although their roots, from gladiatorial gastronomy to Blake's poetry, are more storied than many would care to let on. Indeed, as with so much tea & tikka Englishness, the view of these things; curries, cuppas & carnivorousness , as essential to who we are actually relatively recent. Daily meat consumption in particular being aptly born from the triumph of consumerism, transforming a luxury, often a scarce one, into something almost worryingly cheap.
If the lifestyle itself has never been more widespread, without hesitation you can say that vegan alternatives & food (fine dining to snacks) have reached a new peak in sheer availability, then too the issues driving this surge have never been more pressing. Whilst traditional concerns, of ethics & of personal health, have themselves grown in the public consciousness another issue, of an altogether different magnitude, is now casting its considerable shadow over the debate. That, of course, is climate change.
Now, the relation between veganism & the environment is an old one, a well-trodden one and, indeed, is a cornerstone of most vegan literature. You can delve back far further, but one need only cast a cursory glance over the work of say, James Lovelock or Vandana Shiva to understand that cutting meat & dairy consumption has long been understood as a path to protecting the environment. The difference now, is that, thanks in part to the climate strike movement, & in part to the fact the precipice is now in sight, the concept of veganism as a necessary environmental step has entered the mainstream.
We're fortunate be located in something of hotbed of veganism. Bristol, home to Oowee Vegan, who scooped both 'Best Vegan Offering' &, seismically, 'Restaurant of the Year' at Deliveroo's inaugural food awards, as well as to Viva!, Britain's premier vegan charity & magazine, is as inspiring as anywhere when it comes to this issue and, as Bristol locals, we've been inspired too. Sustainability has always gone to the very bones of what we do, and a sustainable future is inconceivable without addressing the way we consume; not simply food but everything.
When designing our range of bags & wallets this idea never strayed far from our thoughts, it's why we opted to use 100% vegan leather throughout the range, also why our scented candles are made from soy wax and why cruelty-free will be a box we demand a tick in going forward. It's also why, whenever possible, we do our best to give voices promoting a cruelty-free lifestyle a platform, and why we try to do our fair share as well. 
To celebrate this World Vegan Day we're offering 15% off across our full range of vegan leather bags & wallets for the whole day, giving you the chance to get your hands on classic styles with a decidedly kinder twist. Just use the code VEGAN at checkout to claim your discount.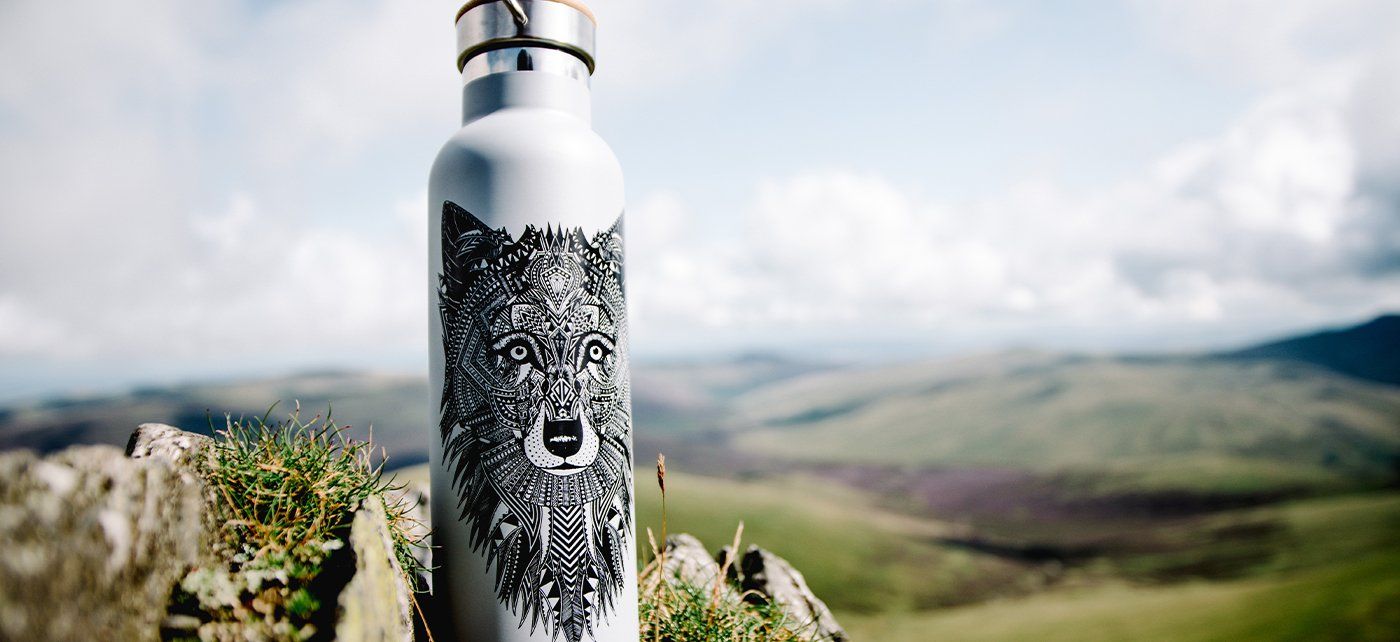 With the festive season still obscured behind a Halloween mask, bonfire smoke and, most importantly, the promise of an extra hour in bed come Monday 28th, you'd be forgiven for sticking your finger...
Read more