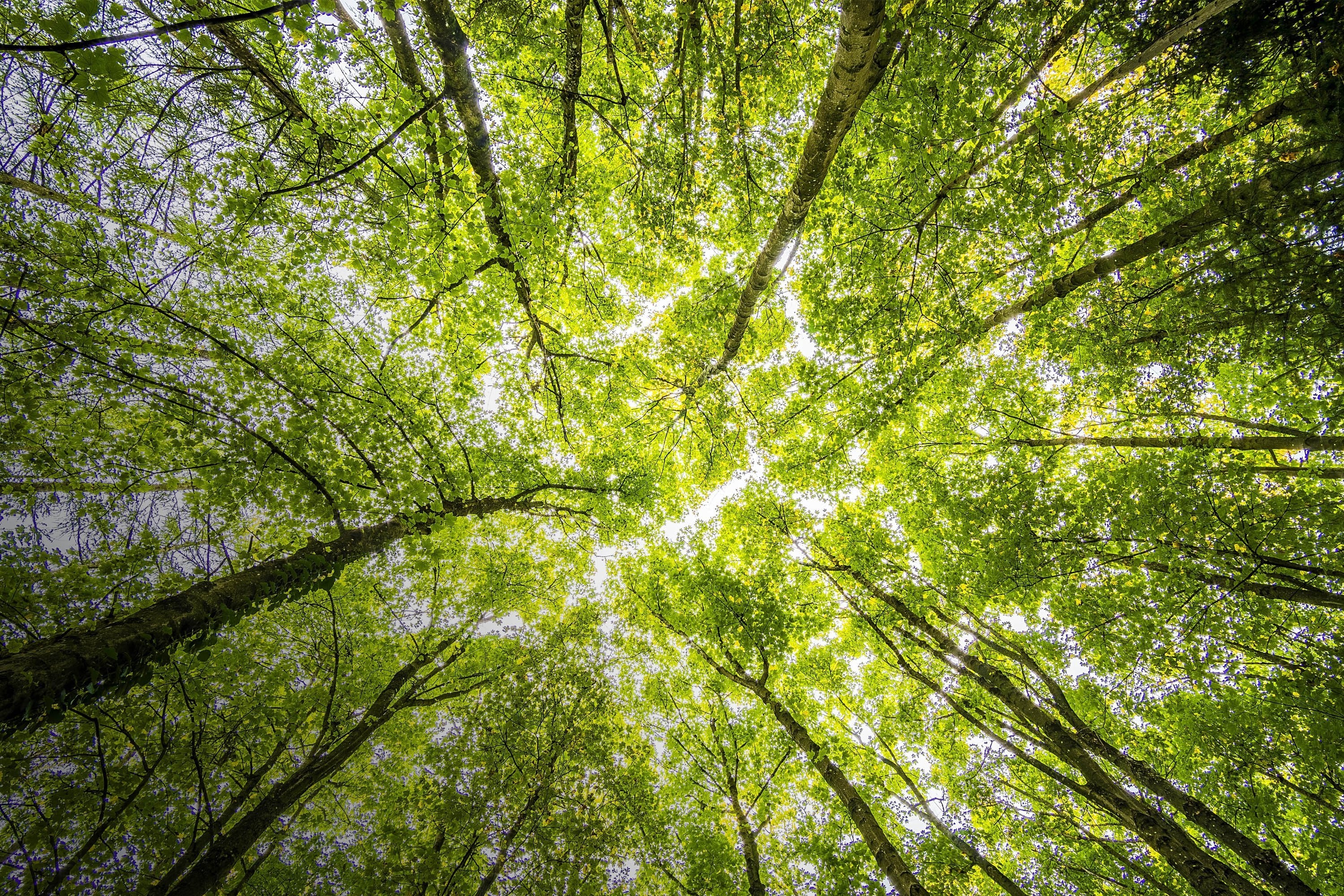 8 ways to make your business greener & save money
We can no longer shy away from the environmental damage the retail industry has on the planet. It's a major contributor to overflowing landfill waste, deforestation, droughts, plastic-filled oceans and rising greenhouse gases. Large corporations often get much of the blame for our polluted planet, but smaller corporations – like our own – have a chance to show our customers there is a green way of working, setting the bar for green retail & an example for those larger corporations to follow.
Nature preservation is central to Illustrate, which is why you can see so much of our artwork is inspired by Mother Nature. From the very start being sustainable, or at least not doing harm, has been in our mind driving our decisions and the ways we work. We are by no means perfect, but we do make decisions with nature in mind.
It can seem like a daunting, not to mention expensive, process to make a business greener - without the proper know-how it might well be both! That's why we're sharing some of the ways we have reduced our environmental impact since we incorporated in 2015. Nothing earth shattering, just simple solutions that can make a big impact.
1. Switch to recycled paper
i. Whether it's printer paper, toilet paper or paper products you sell, go for recycled paper. Not only does this save trees, water and preserve habitats, but it is often more cost effective to purchase.
ii. It goes without saying the best option is to avoid paper where possible. For example, we go paperless with receipts and send them via email, saving around 2.5 kilometres of receipt paper every year.
2. Power your building with green energy
i. Businesses are responsible for more than half the UK's energy consumption. Not only should we be cutting down energy usage, but we can switch to energy suppliers who use renewable energy like Bulb, Orsted and Ecotricity. In our experience, these companies provide more competitive rates than 'the big six' so you could end up saving money as well as reduce your contribution to climate change.
3. Cut down on plastic
i. Plastic is wrapped round everything we buy because it's such a cheap, effective way to protect goods from breaking. Despite its practicality, we know it has detrimental effects on wildlife, particularly when it breaks down into microplastics and ends up in our oceans.
ii. One way we have cut down on plastic is simply by asking. Ask suppliers if there is a compostable alternative (e.g. shredded cardboard), you might find they are happy to accommodate you. If you don't ask you don't get.
iii. If you sell single use items like plastic cups or coffee cups you can encourage sustainable behaviour from your customers by charging a 'plastic tax'. Research shows that the most effective solution to curb plastic pollution is by adding a small tax at the point of sale, as opposed to offering a discount for bringing in a reusable. This charge has resulted in an 80% reduction in plastic bag use in supermarkets. We donate our plastic tax to City to Sea, a charity fighting plastic pollution.
iv. Another fun way to tackle plastic pollution is having a 'Plastic Free Monday' (other days of the week are available) in the office where employees have to try not to use throw away plastic for one day a week.
4. Recycle recycle recycle
i. Make it easy for employees to recycle by ensuring there are clearly marked, simple, accessible recycling bins next to general waste bins.
ii. Educate employees how to recycle properly to provide incentive. Poorly mixed or items contaminated with food can result in the whole lot ending up in landfill so make sure employees know.
5. Support other businesses that mirror your ethics
i. There are plenty of companies out there that only care about figures. By supporting ethical and sustainable companies we help them flourish, and hopefully they do the same for you. Some of our favourite brands we support are Karma cola, Who Gives a Crap, and Bulb energy.
6. Plant trees!
i. We have a 1 for 1 scheme with One Tree Planted where we plant a tree for every wooden phone case and skateboard we sell. One Tree Planted are a non-profit organisation focused on global reforestation. Their projects help with restoration from forest fires and floods, as well as creating jobs, building communities, and protecting habitat for biodiversity. Despite this costing money, the added bonus of improved CSR, brand image and competitiveness can actually raise revenue for your company.
7. Buy 2nd hand
i. If you are furnishing your office or outlet, try to buy second hand where possible. Gumtree, Facebook marketplace and eBay are great for this. Bristol reclamation made all of our café tables from upcycled French school bases and old scaffolding wood. They are truly unique with their original satchel holders and were much cheaper than buying new. Not only will you reduce your environmental impact, but you will save money too.
8. Use green browsing
i. Let's face it, we'd all be fired without Google. Imagine a tree was planted every time you Googled an excel formula or what 'refulgence' means. Well, with Ecosia you can do just that. They use the ad revenue from your searches to plant trees and conserve biodiversity. So far Ecosia have planted over 58 million trees. Not only this but their servers run on 100% renewable energy. We've switched the office over to Ecosia, and you should too! What's not to love about planting trees for free?
To sum it up...
Taking simple, non-costly steps towards sustainability is great for making your company stand out in the crowd and enhancing your company's image in an increasingly socially-conscious world.
It's impossible to be perfect, so don't expect to be. Everything we do has knock on impacts on the environment. But, just remember it is much more beneficial to have millions of corporations going green imperfectly than a handful of corporations going green perfectly.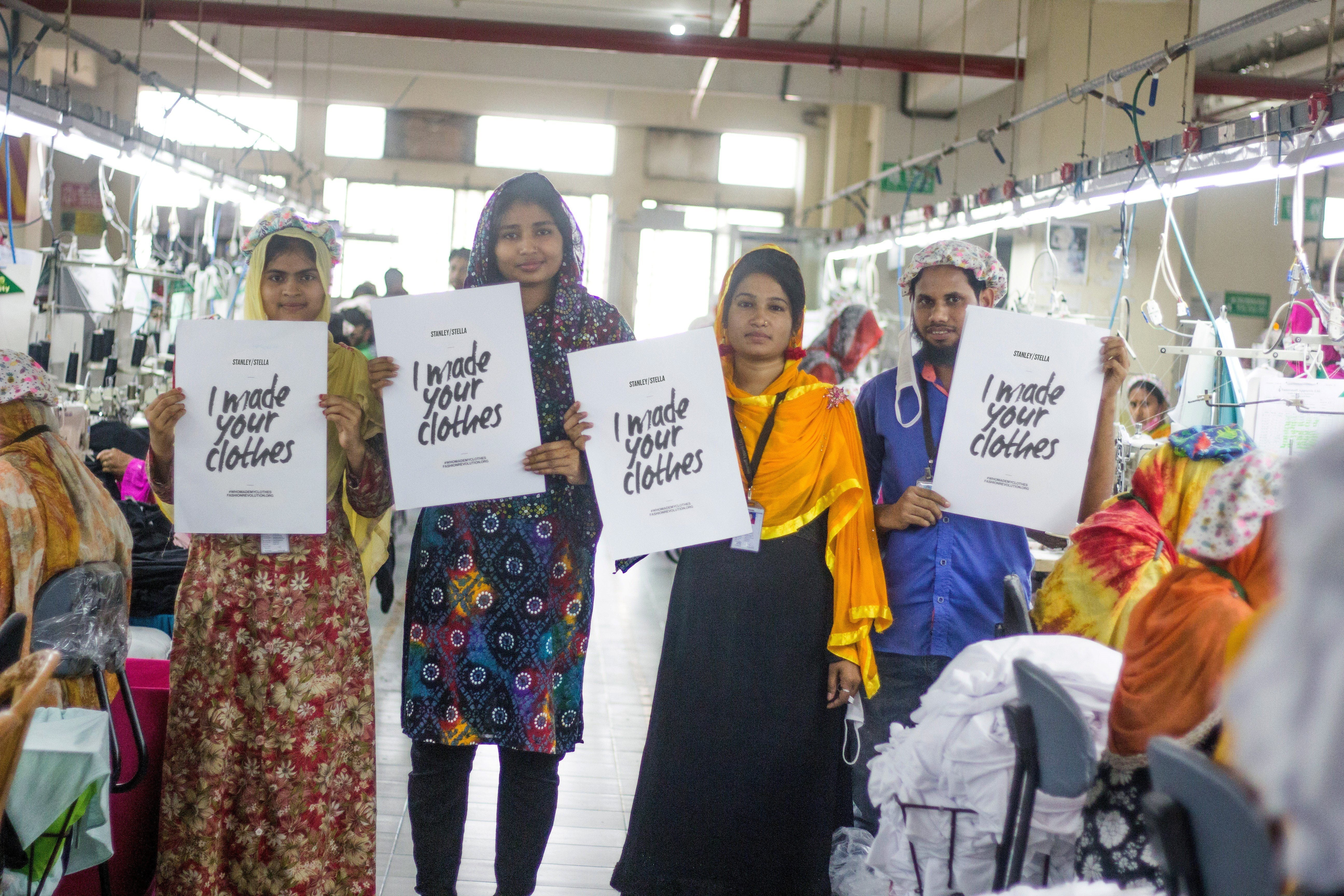 How to revolutionise the fashion industry
The 24th of April marks the day a Bangladeshi garment factory outside Dhaka, Rana Plaza, collapsed taking the lives of 1,134 innocent people and injuring over 2,500 others. The victims were mostly ...
Read more