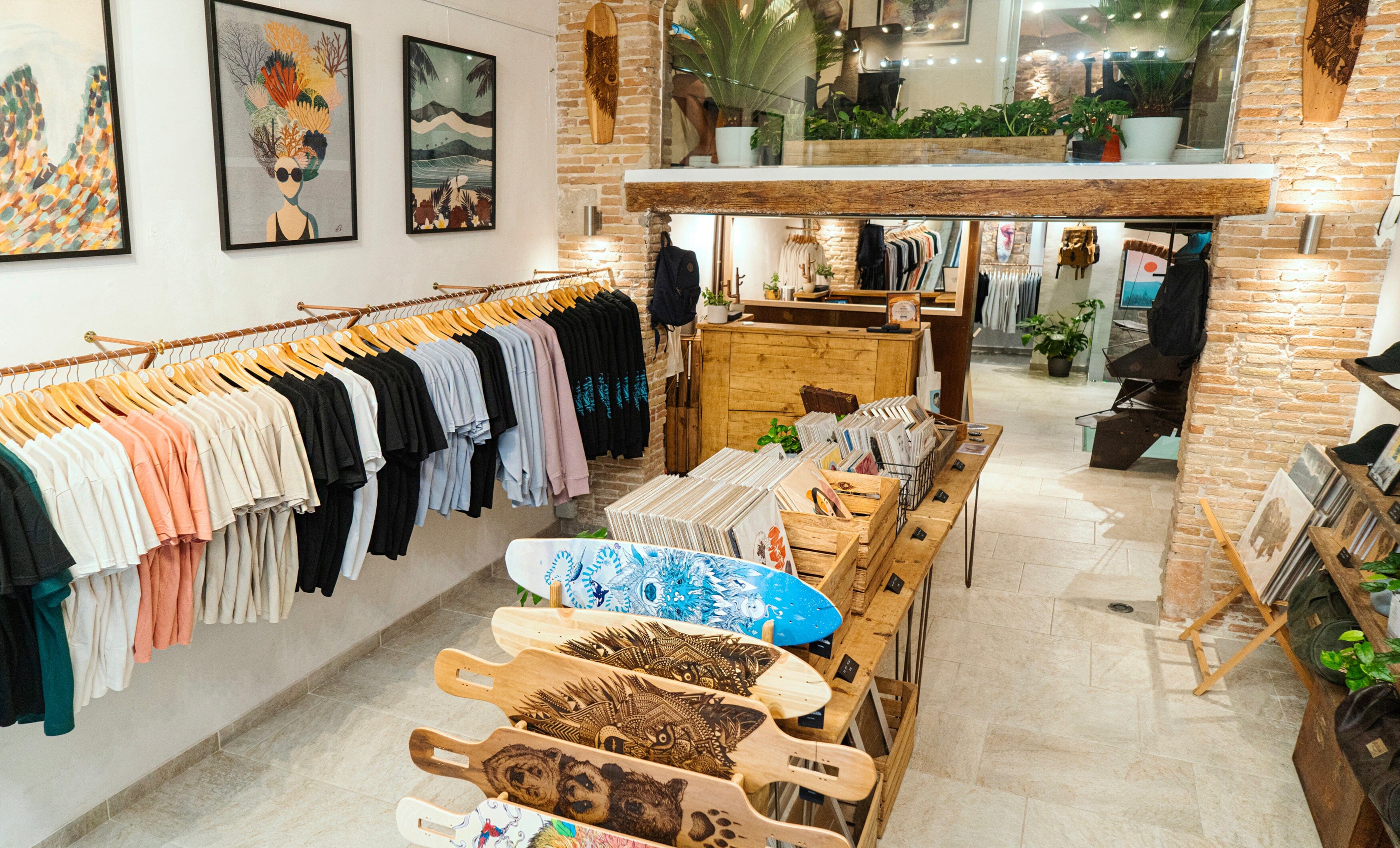 Barcelona Store Launch
Welcome to Illustrate Barcelona! 
Opening times:
Monday to Saturday (11.00AM-19.00PM)
Right in the core of Barcelona's famous Gothic Quarter, our new store offers a full range of women's and men's clothing, accessories, artwork and lifestyle products.
All sustainably and organically produced. As always, sustainability has been at the forefront of our thinking since day one.
For a limited time, we are offering a special discount on our fine art prints when paired with any clothing item. These and much more great deals are waiting for you, so make sure you pop in and say hello!
We have also created the perfect
space for free art exhibitions and events. 
Our goal is to help provide artists and creatives with a comfortable platform and space that connects their work with the people who love it! Please   get in touch to find out more about this opportunity! 
We are so excited to be starting this new journey, in a neighbourhood and building so full of character, history and creativity. To stay updated on our new journey, make sure you follow us on social media @illustrate.es and subscribe to our newsletter for latest releases, events information and insider discounts!
I have made an error whilst ordering, what shall I do?  If you have made an error whilst ordering one of our gift sets, most commonly a sizing error, please get in contact as quickly as possible, s...
Read more