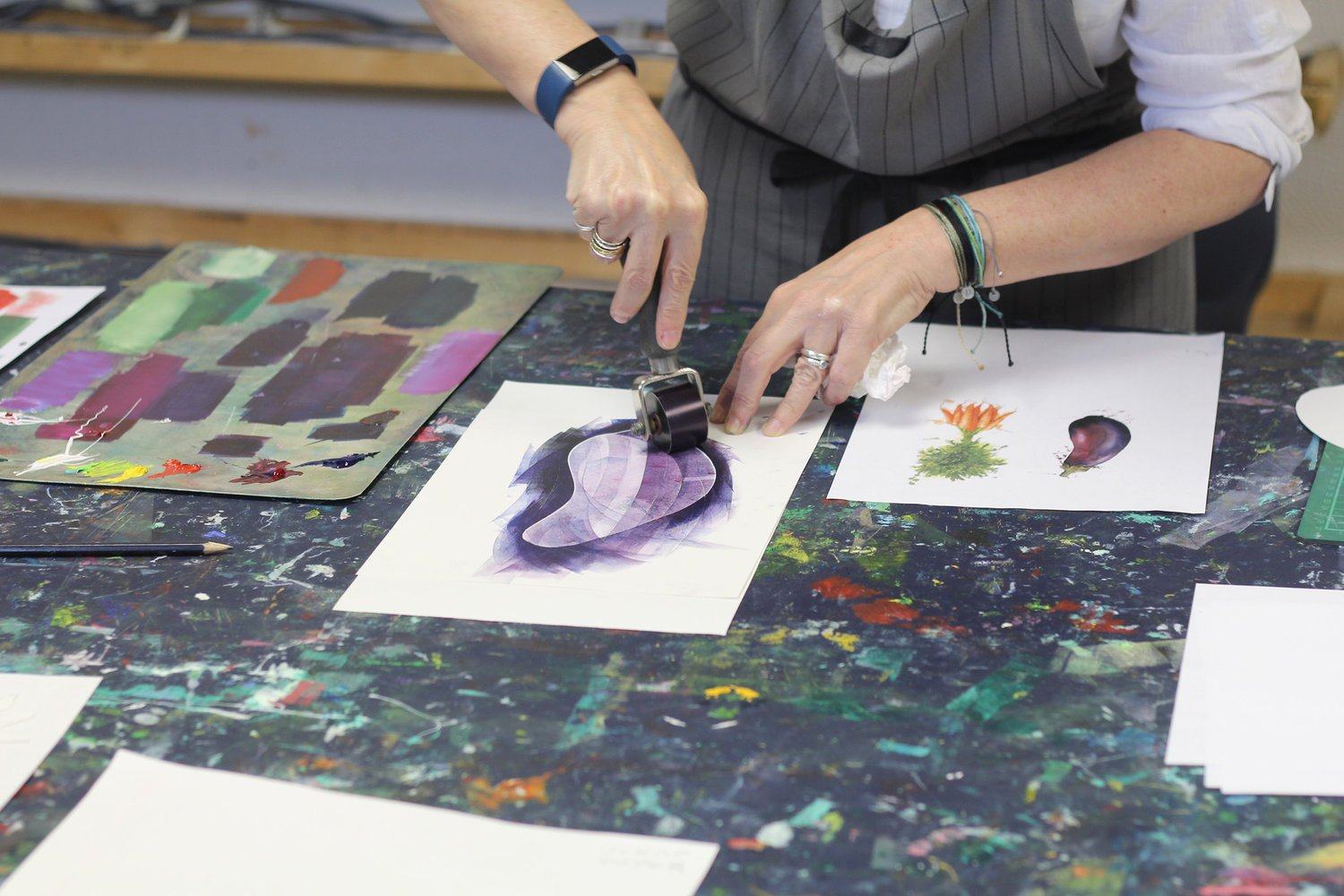 The Artist Journal: "Rest if you must, but don't you quit. It's not a race..."
Sophie Rae is a Bristol-based artist who lovingly handcrafts her prints without a press. Sophie creates unique and irregular prints and she is often commissioned to create decorative illustrations in her signature style. Her clients have included Thomas Cook, the NHS and Southmead Hospital. She is most at home outside painting large murals as she delights in nature and all things botanical.
Join Sophie on Saturday 30th March to learn how you can make your own botanical print using stencils. Free coffee and cake are included so what's not to love?! Tickets can be purchased here.
-
There hasn't been a particular person/influence in my life that inspired me to be an artist. It must be based on a belief I have always had about doing and pursuing what you love. This belief made me decide to do an art foundation course at Brighton and Hove College, where I decided to specialise in Illustration. This led me to choose to continue this at University and I graduated from Bournemouth Arts University in 2011. In my final year, I spent a lot of time in the print room experimenting. I loved rolling out printing ink with the small rollers, playing with blending the colours and building up gradients to create atmosphere.
These are some of the final prints I created and exhibited at The Truman Brewery in London. 
Following my gut brought me to Bristol, once I graduated. It took me to India to do a Printmaking Residency, where I spent a month intensely creating work that was inspired by travelling the country for 3 months. I loved it. It was inspiring and it gave me the space to really think about what I wanted to pursue when I arrived back in Bristol.
The urge to create is so strong in me that I have had to listen to it but I also love connecting with new people. Therefore I started teaching workshops showing people the print process I developed at University and use to make my own prints/illustrations. I like encouraging playful experimentation so my workshops are really relaxed and there is no pressure to create something a certain way.
I think good things come from being in a relaxed and playful state. Art is a chance for expression and learning. It allows us to focus and take notice. These are all so important for our mental wellbeing.
These are some of my prints, created intuitively during my workshops. 
I'm so excited to finally be a full-time artist. (I gave up my part-time job as a youth worker in November). I still have the passion to work with people which is why I love to facilitate creative workshops. This also feeds into my mural work. A lot of the murals I have painted are to be seen by a lot of people that use the space. This involves a process of consultation around the artwork which can sometimes be in the form of a workshop. I find it a really insightful process, showing people my mural designs before getting the OK to start painting. I love using a paintbrush, working large scale and enhancing the environment people spend time in, by bringing colour, with something fun, vibrant and bold or more tranquil and narrative.  
I find some of the challenges of being an artist/running my own creative business are knowing how much to take on, when to give myself time off and whether to say yes or no to jobs which I don't think pay enough. There are lots of decisions to make, which can be tiring, so it's about prioritising and knowing my boundaries.
My advice to other artists would be to keep making the work you love and want to put out in the world. Rest if you must, but don't you quit. It's not a race, just keep taking small steps towards your goal and be grateful for all your small achievements.
Join us on the 30th March for a 'printing with stencils' workshop with Sophie Rae at our Park Street store. For tickets click here.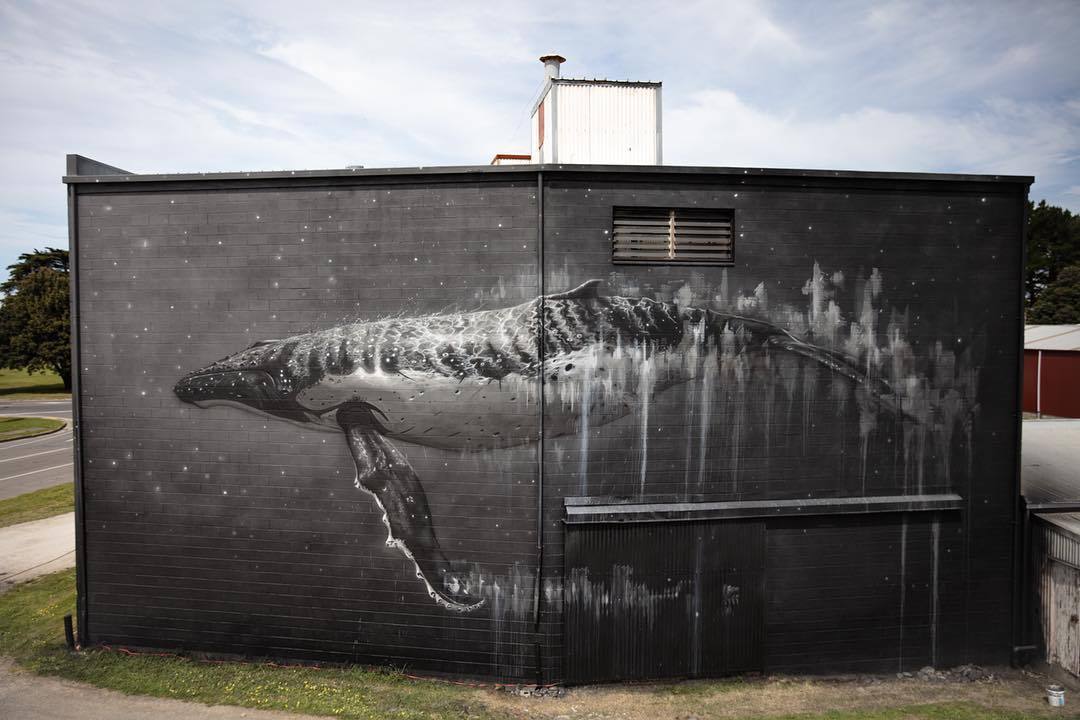 Our Favourite Game-Changing 'Artivists'
Did you know that the oceans provide 50% of the oxygen we breathe? Image: John Asbury The United Nations World Wildlife Day 2019 is a global celebration of the many beautiful and varied forms of ...
Read more